Connolly Center for Entrepreneurship
The J. Lawrence Connolly Center for Entrepreneurship is an interdisciplinary center intended to help students from across campus learn how to turn their creative ideas into successful business ventures. The Connolly Center is named in recognition of the generosity and support of Leigh and Larry Connolly '79. Connolly is the former CEO of Connolly Inc., a recovery audit accounting and consulting firm. The couple gave $2.5 million to the university in 2013 to establish the center.
A liberal arts university is the ideal setting in which to foster entrepreneurship. Students are immersed in a course of study that emphasizes analytical thinking, qualitative and quantitative reasoning, creativity and innovation. The Connolly Center provides them with the necessary tools to develop business plans that are both executable and fundable, and an extremely supportive faculty and alumni community helps shepherd students' ventures from concept to business plan to launch and beyond.
News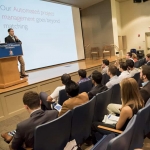 Thursday, September 14, 2017
W&L's Williams School to Host Sixth Annual Entrepreneurship Summit
Washington and Lee University's Williams School will hold its sixth annual Entrepreneurship Summit Sept. 29-30.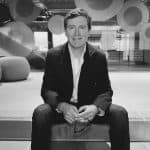 Thursday, November 03, 2016
Alumnus and Pandora Executive to Speak on the Future of Music
"Streaming Wars and the Future of Music" will be the topic of John Donaldson's address when he speaks at W&L Nov. 15.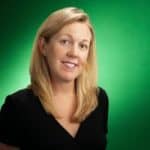 Friday, September 02, 2016
Sutton and Hagberg to Keynote W&L's 2016 Entrepreneurship Summit
The 2016 Washington and Lee University Entrepreneurship Summit, hosted by the J. Lawrence Connolly Center for Entrepreneurship at W&L, will take place Sept 23–24. The keynote speakers are Ben Sutton, co-founder and chairman emeritus of IMG College and Erika Hagberg, the head of Food and Beverage at Google.