Environmental Studies
Environmental Studies is a holistic approach to studying interactions between humans and the natural environment. This interdisciplinary program comprises core courses augmented by courses in the humanities, social sciences and natural sciences. A culminating capstone experience draws upon this diversity of coursework to examine causes, consequences and solutions to environmental problems.
Why Study Environmental Studies at W&L?
The curriculum draws on the strengths of W&L faculty across several departments and the outstanding natural setting of Lexington to offer a truly unique undergraduate experience with an emphasis on place-based learning.
The faculty are accomplished scholars and teachers from diverse environmental disciplines. Students can take courses in applied ecology, environmental economics, Native American culture and anthropology, geology and eco-writing, among other topics.
Interdisciplinary courses put professors from different departments in the classroom together. They demonstrate how their respective fields are brought together to better understand the nature of environmental problems and their solutions. Philosophers team with ecologists, economists with anthropologists, and so on.
We emphasize place-based learning, putting course subjects in context with the local environment; examples include examining how land use around Lexington influences the health of the Chesapeake Bay coastal ecosystem, traveling to South Dakota to study how culture and economics intersect in the history of the Lakota people, or studying ecotourism in Central America.
Our study abroad program in Brazil offers immersive experiences where students learn about human-environment relationships in a uniquely different cultural, political, economic and ecological setting.
The capstone experience encourages students to complete independent research or work as part of a collaborative team to study a particular environmental issue from an interdisciplinary perspective and offer insightful, often creative solutions.
Opportunities for Students
Collaborative research with faculty: Students can work with program faculty on applied environmental research during the academic year for credit or as paid research fellows during the summer months. Students often travel to national or international conferences to present their research and co-author publications with faculty in peer-reviewed journals.
U.S.-Brazil Exchange Program: In this six-month or one-year cultural immersion experience, students learn Portuguese, live in Brazil, take courses and perform research related to energy and the environment.
Internship opportunities: Faculty grants and collaborative research have led to student summer internships with the U.S. Geological Survey, National Oceanographic and Atmospheric Agency, Virginia Department of Environmental Quality and similar offices. The A. Paul Knight Fellowship program offers internships with the Henry's Fork Foundation in Idaho and the Nature Conservancy.
After W&L
Environmental Studies alumni have gone on to work in a variety of fields including environmental consulting, alternative energy industries, corporate environmental sustainability, federal and state environmental agencies, legal services, education and academia.
We cultivate connections with our alumni to offer opportunities for students to learn from their experiences and expand their professional networks.
ENV 202
Society & Natural Resources
BIOL 325
Ecological Modeling & Conservation Strategies
ECON 255
Environmental & Natural Resource Economics
GEOL 141
Global Climate Change
PHIL 150
Ethics & the Environment
ECON 259
Environment & Development in Amazonas
Meet the
Faculty
At W&L, students enjoy small classes and close relationships with professors who educate and nurture.
Robert Humston
John Kyle Spencer Director for Environmental Studies and Professor of Biology
Humston teaches Introduction to Environmental Studies, Aquatic Ecology and Ecological Modeling, among other courses. He has researched fisheries management, fish ecology and dispersal/movement behavior of animals and plants.
Mauricio Betancourt
Assistant Professor of Environmental Studies
Betancourt teaches Intro to Environmental Studies, Environmental Sociology, and the Commodification of Nature. His research has focused on agroecology, nature-society interactions, imperialism, and unequal ecological exchange.
Paul Cabe
Professor of Biology
Professor Cabe teaches a number of genetics courses, as well as ornithology. His research interests focus on using modern molecular methods to collect data useful in answering questions in the areas of population genetics and evolutionary biology. He is also interested in ornithology, ecology and conservation biology.
Jim Casey
Professor of Economics
Casey is a 1991 W&L graduate who teaches courses that focus on the relation between the economy and the environment. His research centers on environmental funding and the economics of agriculture.
Greg Cooper
Emeritus Faculty, Professor of Philosophy
Cooper's teaching and research interests are wide ranging but often meet at the intersection of philosophy and ecology. He has researched and published on the philosophy of biology and general environmental philosophy.
Leah Naomi Green
Visiting Assistant Professor of Writing and Environmental Studies
Green's courses include Eco-Writing, "Wilderness, Wildness, & Cultivation," and topics for first-year writing seminars. She has researched creative writing (poetry), environmental literature, Buddhist practice, and food justice.
Lisa Greer
Department Head, Professor of Earth and Environmental Geoscience
Professor Greer teaches general geology, global climate change, oceanography, history and evolution of the earth, and sedimentation and stratigraphy. She is a core member of the environmental studies faculty. She has spent years researching the health, abundance and history of the endangered Staghorn coral in the Caribbean.
Joseph Guse
Professor of Economics
Joseph Guse teaches Microeconomic Theory, Game Theory, and Statistics and Environmental Economics. He co-teaches Spring Term courses on the Lakota and Tohono O'odham tribes. His research focuses on credit in American Indian communities.
Bill Hamilton
Biology Department Head and Professor of Biology
Hamilton teaches courses in biology and environmental studies, such as Yellowstone Ecology and Experimental Botany. His research pertains to ecosystem dynamics with a focus on animal-plant-soil interactions in Yellowstone National Park.
Rebecca C. Harris
Professor of Politics
Harris teaches applied American Politics courses in government, public policy and environmental policy. Her interdisciplinary work focuses on genetic science and partisanship in food politics.
Andrew Hess
Ehrick Kilner Haight, Sr. Term Professor of Business Administration and Associate Department Head of Business Administration
Hess is a 1997 alum who researches and teaches in areas of social innovation, strategy and international business. Before returning to W&L, he worked for Fleet National Bank and Silicon Valley Bank in Boston.
Megan F. Hess
Associate Professor of Accounting
Hess is a 1997 alumna who teaches courses in auditing, accounting ethics and corporate sustainability. Before becoming a professor, she spent 12 years working in the industry with a focus on investigating financial statement fraud.
Margaret Anne Hinkle
Assistant Professor of Earth and Environmental Geoscience
Professor Hinkle teaches general geology, water resources, environmental field methods, hydrology, and earth and environmental geochemistry. She is an affiliate member of the environmental studies faculty. Her research is aimed at understanding how biogeochemical processes at the mineral-water interface affect water composition.
Lawrence E. Hurd
Herwick Professor of Biology
Hurd teaches zoology, ecology and biodiversity conservation. His research is on tropical biodiversity and entomology.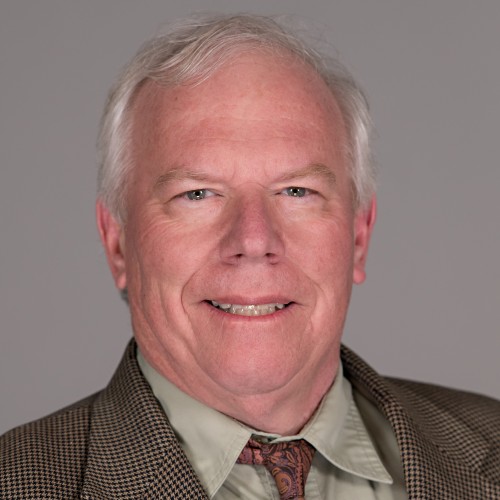 James Kahn
Emeritus Faculty, John F. Hendon Professor of Economics and Professor of Environmental Studies
Kahn is a 1975 alumnus who teaches courses on the economics of the environment and development. He also teaches a Spring Term study abroad course in the Amazonas and researches environmental policy and resource economics.
Elizabeth Knapp
Director of the Johnson Program in Leadership and Integrity; Professor of Earth and Environmental Geoscience
Professor Knapp teaches general geology and introduction to the geology of Hawaii. She is an affiliate member of the environmental studies faculty. She has researched low-temperature aqueous geochemistry and water quality/contaminant transport.
David Marsh
Professor of Biology
Marsh teaches Intro to Behavioral Ecology, Microbiome, Field Herpetology, Animal Behavior and Statistics for Biology and Medicine. His research includes effects of climate change on endemic mountaintop salamanders, effects of roads and land use on frog and toad populations across the Eastern and central U.S., and population dynamics of terrestrial salamanders.
Kary Smout
Associate Professor of English
Smout teaches courses on the literature of the American South, American West and business in American literature. His research interests include language and culture, writing instruction and the politics of higher education.
Alice Tianbo Zhang
Assistant Professor of Economics
Zhang teaches Statistics for Economics and Introduction to Economics, and she is interested in developing courses on the economics of climate change, migration and gender. She is an environmental economist and her current research focuses on energy infrastructure, climate change, migration and natural disasters.
From
The Columns
Read The Columns for W&L stories on campus and around the world.