Law, Justice, and Society
The Law, Justice, and Society program brings together the Law School, Williams School and College in a curricular concept unlike what any other liberal arts college can offer. The program focuses on the philosophical, historical and cultural elements of law, and on the legal dimensions of civic, commercial and professional life.
Law, Justice, and Society
The Law, Justice, and Society Program at W&L engages students in an interdisciplinary exploration of the nature of law and justice. It challenges students to think freely, critically and humanely about the role of law at a variety of levels: locally, regionally, nationally and globally. It seeks to equip students to critically examine law and justice across cultural, chronological, topical and institutional settings.
The program faculty includes the core faculty listed below, plus numerous affiliate faculty from around the undergraduate and law campuses, many of whom have both law degrees and higher degrees in another field. They teach a wide variety of interdisciplinary courses that focus either on substantive areas of the law or on law and its role in various facets of society.
The curriculum includes dozens of courses in the College and the Williams School, including from such varied disciplines as art history, chemistry, classics, economics, journalism and politics. In order to earn the LJS minor, a student must take LJS 101 (Introduction to Law, Justice, and Society), plus at least five electives from a wide array of law-related courses offered by numerous departments and the law school, and finally participate in a capstone course.
In addition to undergraduate courses that examine the law from a liberal arts perspective, LJS minors enroll in one or more courses taught at the law school. LJS minors participate in the course side by side with the law students. A few examples include:
Corporate Social Responsibility
Cyber Policy and Privacy Law
Death Penalty
Election Law and Voting Rights
Mass Media Law
Poverty Law
The LJS program is designed for any student who is interested in an interdisciplinary examination of the law and its role in society. Earning an LJS minor is not a requirement for applying to law school, nor is the program limited to those students planning a career in the law. It may be of particular interest to pre-law students, but the program is open to all W&L students interested in approaching the study of law from a liberal arts perspective. W&L's LJS program is unique among similar programs offered at other highly ranked liberal arts colleges in that W&L's law school offers LJS minors the opportunity to choose from among dozens of interesting seminars and courses taught by law professors and to learn side by side in classes with second- and third-year law students.
Opportunities
The LJS program is young but already offers a host of varied opportunities for undergraduate students. During the academic year, students can participate in inter-collegiate mock trial competitions, attend events with invited speakers, and serve as jurors and witnesses for mock trials at the law school. They can also work in the community, for instance by providing volunteer income tax assistance to members of the public and by securing summer internships at law firms and government agencies. LJS students are encouraged to organize events pertaining to their own interests. Even before the creation of the LJS minor, W&L undergraduates organized events on such topics as students' civil rights, natural gas pipeline licensing, social justice and legal careers in public service.
Spring Term offers particularly diverse opportunities to explore the intersection of law and the liberal arts in the classroom. Spring Term courses delve into such varied issues as civil rights, negotiation theory and scientific crime scene analysis. One Spring Term course in particular, the Washington Term Program, offers students the opportunity to live and study in Washington, D.C., for six weeks, while also working four days a week in a government office, think tank or other political organization.
During summer breaks, students can intern with law firms and government agencies or participate in summer research opportunities with professors. The pre-law advising staff in the Career and Professional Development office work closely with students and alumni seeking admission to law school or law-related opportunities to explore their interest in the law.
Outcomes
The LJS minor prepares students for graduate school and for a wide variety of careers in law-related fields. Although earning an LJS minor is not a requirement for applying to law school, it may be of interest to pre-law students. Law is a perennially popular advanced degree among W&L alumni. A recent study showed that, of the members of W&L's class of 2008 who earned an advanced degree within 10 years of graduation, 18 percent attained a JD, more than any other single discipline.
In addition, numerous W&L students go on to work in government agencies, as journalists, and in other fields related to the law. More generally, the LJS minor teaches students to think critically about the role of the law in promoting justice, a skill they can apply nearly universally.
LJS 101
Intro to Law, Justice, and Society
ARTH 246
Questions of Ownership
ACCT 256
Federal Tax Policy & Planning
ACCT 304
Anatomy of a Fraud
JOUR 303
Covering Great Trials in History
POL 233
Environmental Policy & Law
Meet the
Faculty
At W&L, students enjoy small classes and close relationships with professors who educate and nurture.
Timothy Lubin
Jessie Ball DuPont Professor of Religion
Professor Lubin teaches courses on Asian religions and comparative study of religion and law. He researches Hindu religious history, law in ancient Asia, and texts and inscriptions in Sanskrit, Prakrit, Old Javanese and Old Tamil.
C. Elizabeth Belmont
Clinical Professor of Law and Director, Community Legal Practice Clinic
Professor Belmont's areas of expertise include family law, elder law and litigation. She earned her undergraduate degree from Southern Illinois University and her JD from Loyola Univeristy of Chicago Law School.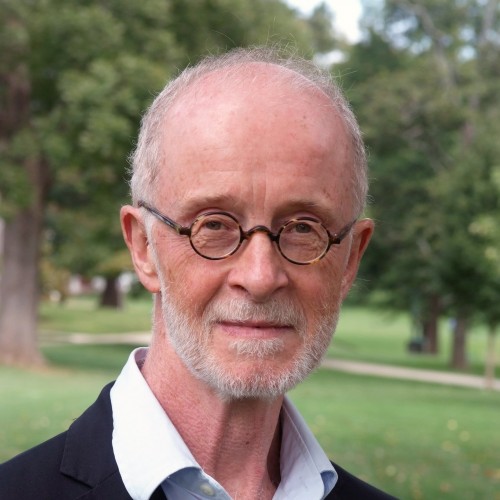 Kevin Crotty
Professor of Classics, The J. Donald Childress Professor in Foreign Languages
Crotty's courses include Classical Mythology; Homer; and Law, Litigation and Justice in the Ancient World. His research interests include myth, archaic Greek poetry, Plato and legal theory.
Nathan Dean
Assistant Professor of Law, Justice and Society
Dr. Dean teaches and writes on civil rights, social inequality, and discrimination combining perspectives from public law and political theory. Ph.D. in Political Science, University of North Carolina at Chapel Hill J.D., University of Virginia School of Law B.A. in Political Science, Haverford College
Mark A. Drumbl
Class of 1975 Alumni Professor of Law; Director, Transnational Law Institute
Professor Drumbl's areas of expertise include international law, transnational law, mass violence and human rights, and global environmental govenance. He received a BA and MA from McGill University, a JD from University of Toronto, and a LLM and SJD from Columbia University.
Peter Grajzl
Professor of Economics
Grajzl teaches courses in introductory economics, microeconomics, economics of institutions and mathematical methods. His research centers on comparative institutional economics, law and economics, and political economy.
Toni Locy
Professor of Journalism and Mass Communications
Locy teaches courses on covering the courts and law, news writing, in-depth reporting, multimedia storytelling design and sports journalism. She was previously a journalist for 25 years, covering primarily the federal court system.
Russell A. Miller
J.B. Stombock Professor of Law
Professor Miller's areas of expertise include public law (constitutional law, administrative law and international law), comparative law theory and method, German law and legal culture. He receive his undergraduate degree from Washington State University, an MA and JD from Duke, and a LLM and JW from Goethe University in Germany.
Mark Rush
Director of International Education and Professor of Politics
Rush writes on U.S. politics, constitutional law, elections and democracy around the world, global affairs, and higher education. His current scholarly work includes presidential power, international politics, judicial activism, elections and democratic reform, civic education, higher education, and law and technology.