The Williams School of Commerce, Economics, and Politics
Economics Department
Academic Division:

The Williams School

Degrees Offered:

Bachelor of Arts

Academic Programs: Major Requirements
Course Offerings:
Washington and Lee's Department of Economics seeks to give its students a fundamental understanding of economic processes and institutions with an emphasis on the liberal arts. Students in the department learn to think critically using the analytical tools of economic study, allowing them to apply economic theory to economic and social issues.
With the empirical tools of the discipline, students also develop an ability to evaluate the validity of theoretical predictions made by scholars in their field. Additionally, the department fosters a strong capacity to communicate in its students, making graduates well-suited to address complex issues in today's world.
News
Wednesday, October 25, 2017
Russell Hillberry Continues Conversation on Borders and Their Human Impact
Hillberry's talk is titled "Trade Facilitation: The Nitty Gritty of Cross-Border Trade."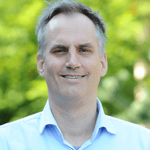 Wednesday, August 30, 2017
W&L's Martin Davies Talks Economics in Papua New Guinea
Martin Davies, Associate Professor of Economics at Washington and Lee University, gave the keynote address at the Certified Practising Accountants (CPA) Papua New Guinea Annual Conference in Lae, PNG on August 22. His talk was titled "Policy in Papua New Guinea: Recent Shocks, New Directions."
Thursday, June 01, 2017
Andre Zeromski '20 Selected as Kemper Scholar
Andre Zeromski '20 has been selected from a group of finalists for the Class of 2020 of the prestigious Kemper Scholars Program.
A Career in Economics