The Ancient Stones of Athens
Duration:
9 Days, June 17 - June 25, 2021
Price:
$4,580 from Athens, Greece
Tour Operator:
Thalassa Journeys
We invite you to join fellow alumni and friends as we explore the history and enduring vitality of Athens, the oldest continuously inhabited city in Europe. Athens' place in history is much more significant than mere age. More than any other city, Athens has had a profound and enduring effect on the Western world. Many of the ideas and principles fundamental to our Western heritage were formulated here. Democracy was born in Athens, as was philosophy, historiography, and the theater, among others. Her Golden Age (fifth to mid-fourth centuries BCE) witnessed a remarkable flowering of creativity, when the city became a magnet to artists, poets, and thinkers from all over the Greek world. Athens thrived especially during the leadership of Pericles (495 - 429 BCE), when most of the temples on the Acropolis were built. It was here, overlooking the sprawling city below, that Phidias' towering statue of Athena stood, enshrined by the Parthenon.
Our program provides an unparalleled opportunity to study Athens' lasting contributions to Western civilization, and includes nearly all of its ancient sites and monuments—those that are well known, such as the temples on the Acropolis, and those that are relatively secluded, such as Plato's Academy. We'll also venture into Attica outside of Athens to explore sites that played a crucial role in the city's history, including Marathon, site of the great battle between the Athenians and Persians, and the Temple of Poseidon at Cape Sounion. Another highlight will be a short sail across the Saronic Gulf to visit the island of Aegina with its impressive Temple of Aphaia.
Further enhancements of our visit include a tour of the celebrated new museum, the Basil and Elise Goulandris Foundation's world-class collection of Impressionist, Modernist and post-war art, and a special musical recital in the private apartment of a prominent art collector.
Athens today is a dynamic city with a vibrant culture, one that we'll come to understand more deeply through meetings with civic leaders to discuss the city's contemporary life. Our escorting faculty, W&L classics professor Kevin Crotty, will add depth and understanding to our exploration of this ever-remarkable and resilient birthplace of democracy.
Traveling With You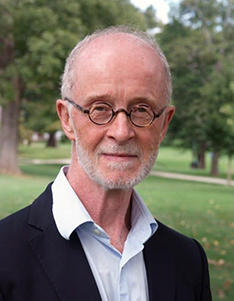 Kevin Crotty is the J. Donald Childress Professor of Foreign Languages and Chair of the Classics Department at Washington and Lee University, where he has taught since 1999. A specialist in ancient Greek literature, he has published book-length studies of the ancient Greek poets Homer and Pindar as well as a study of the philosopher Plato, and has published a book on legal theory. He has led Washington and Lee students to Greece for the spring term on several occasions and has also escorted a previous cruise in the Aegean for the W&L Traveller. Professor Crotty also serves on the managing committee of the American School of Classical Studies in Athens.
Make Plans for The Ancient Stones of Athens