Neuroscience
The neuroscience program fosters an environment of collaborative research wherein students learn discipline-specific knowledge, analytic and scientific thinking and ethical principles of research through close interactions with faculty.
Neuroscience
Neuroscience is one of W&L's oldest interdisciplinary programs, with our first major graduating in 1990.
Coursework in this program serves to provide background and context for the research activities that are the core experience for our students.
All neuroscience students complete research with our faculty and we think this is the best way to learn. Lectures and lab exercises have their place, but nothing replaces the experience of pursuing a question that no one else has answered.
Research
Why do we think undergraduate research is so important? Because it prepares you for a future no one can anticipate. It is easy enough to learn the answers to questions we already know but how do you learn to create answers to questions no one has ever imagined? The answer is to learn to formulate these new questions and the techniques to answer them. Doing collaborative research with a faculty member is the best way we know to involve you in the process of learning to answer questions no one has ever asked before.
Our faculty are all active researchers in diverse subfields of neuroscience. They all have busy laboratories on campus, and many collaborate with faculty at other universities around the world. Students who work with these faculty are true collaborators and contribute to data collection, analysis and writing of papers that are presented at meetings or are published in professional journals.
Collaborative research in neuroscience is conducted throughout the academic year but is more intense in the summer months when students either stay on campus to complete research with their faculty mentors or carry out research in labs located around the nation. Funding for these research opportunities include the Summer Research Scholars Program (SRS), the Levy Endowment for Neuroscience, the Rudolph Family Fund, and the Dana Angels Research Trust (DART).
Examples of topics for undergraduate neuroscience research include axonal regeneration, snacking and obesity, attention, human sleep and stress, neurons and toxins, reproduction and neuroendocrinology, circadian rhythms, learning and memory, neural control of metabolism, cognitive mechanisms of creativity, Niemann-Pick disease, language and the sense of smell, and addiction.
Outcomes
Completion of the undergraduate program in neuroscience leads to the bachelor of science degree. We are often asked what one can do with a bachelor's degree in this field. The answer is the same for neuroscience as it is for any major. In a word, "Anything." While it is true that most of our graduates plan to obtain advanced degrees in medicine or science, we are a liberal arts degree program and feel that training in our program broadly prepares students for full lives in any career. Our graduates are in positions in the arts, business, media, education, medicine and science and tell us that the education they received here prepared them to answer the questions they face each day.
For those students seeking graduate study, our emphasis on hands-on research is a crucial aspect of our program. All science graduate programs seek to train competent researchers and those students who have already had this experience as undergraduates are in the best position to obtain offers from graduate programs. Our program requires students to gain experience in all aspects of neuroscience, including systems, molecular, cognitive, behavioral and computational approaches. There is also sufficient flexibility to allow students to specialize in these subareas should they so choose.
For students interested in medical school, our curriculum is an excellent preparation for this career. In fact, most of our majors seek advance study in medicine following graduation. Completion of the neuroscience requirements is only part of the necessary requirements for medical school, and students take a few additional pre-med courses, such as organic chemistry and physics. Neuroscience majors interested in medical school should contact Professor Lisa Alty, chair of the Health Professions Advisory Committee for further information.
CBSC 111
Brain & Behavior
BIOL 360
Experimental Neurophysiology
CBSC 257
Sleep and Circadian Rhythms in Health and Disease
PSYC 256
Neuropharmacology
CBSC 240
Data Science – Mind Analytics
Meet the
Faculty
At W&L, students enjoy small classes and close relationships with professors who educate and nurture.
Sarah Blythe
Associate Professor of Biology; Neuroscience Program Head
Professor Blythe teaches Addiction and Drugs of Abuse, Vertebrate Endocrinology, Anatomy and Physiology, Food for Thought and Experimental Neurophysiology. Her research explores the physiological and neurobiological effects of obesity. Current projects in her laboratory involve diet-induced cognitive impairments, the gut-brain connection (microbiome), and time-restricted feeding paradigms.
Ryan Brindle
Assistant Professor of Cognitive and Behavioral Science
Brindle teaches courses related to brain and behavior, statistics, and the impact of mental stress and sleep. His lab researches the connections between mental stress, sleep, and health to improve clinical interventions.
Helen I'Anson
AIM Program Co-Director, John T. Perry Professor of Biology and Research Science
Professor I'Anson teaches courses in fundamentals of biology, animal physiology, microanatomy, reproductive physiology and neuroendocrinology. She also supervises W&L students in the Biology Department's St. Andrews-W&L Partnership Program. She is currently researching the neurobiology of puberty.
Dan Johnson
David G. Elmes Term Professor of Cognitive and Behavioral Science
Johnson's courses include Psychology Mythbusters and Introduction to Data Science: Mind Analytics. His lab uses computational models and empirical data to investigate the mechanisms underlying creativity processes like the generation of novel ideas. In the Computational Cognition and Creativity Lab, he and students use computational models and empirical data to investigate the mechanisms underlying creativity processes like the generation and selection of novel ideas.
Bob Stewart
Professor of Cognitive and Behavioral Science
Stewart's courses include Psychoactive Drugs and Behavior and Neuropharmacology. He has researched salty, sweet and bitter taste development as well as the development and plasticity of taste axon termination patterns.
Natalia Toporikova
Associate Professor of Biology
Professor Toporikova's courses include Biological Clocks and Rhythms, The Architecture of Living Systems, Dynamics of Biological Systems and Pregnancy: A Kiss in Time? In her research, she applies methods of computational modeling to study a wide range of biological systems. Some recent projects include neural control of breathing, pregnancy initiation in rats, and daily circadian cycle.
Fiona Watson
Associate Professor of Biology
Professor Watson's courses include Cell Biology, Animal Development, Neural Imaging and CSI: W&L. Her overall research interests encompass two main areas of investigation: 1) the recovery of optic nerve axons of adult Xenopus using a nerve crush injury model, and 2) the effects of pesticide exposure on the neurogenesis of sensory neurons.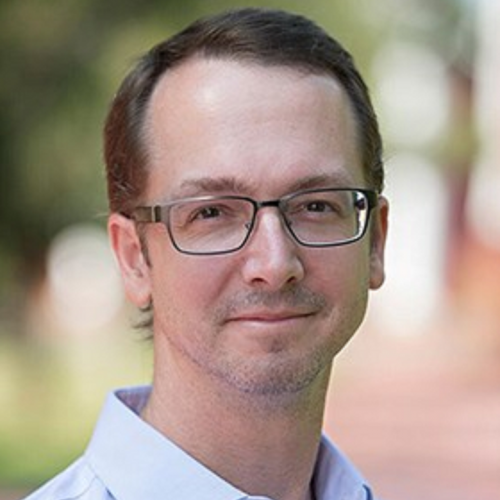 Wythe Whiting
Professor of Cognitive and Behavioral Science
Whiting teaches courses in cognition, evolutionary psychology and attention. His lab has been researching how increasing neural noise affects declining cognition in older adults as well as how smart phones affect sleep/attention.