Latin American and Caribbean Studies
The interdisciplinary Program in Latin American and Caribbean Studies (LACS) allows students to explore the region's histories, cultural practices, socioeconomic structures and politics, with particular attention to the incremental transformations shaped by the encounter of Indigenous, African, Asian, and European peoples, and subsequent waves of migration from and to the region.
About the Program
The LACS curriculum includes more than 70 courses from disciplines both in the College and Williams School, including anthropology, art, business, economics, English, French, history, politics, Portuguese, sociology and Spanish. A minor in the Latin American and Caribbean Studies Program provides a logical complement to a Bachelor of Arts or Bachelor of Science degree in any of the majors from these and other departments.
Students in the program are encouraged to take advantage of opportunities to experience target cultures through formal study abroad arrangements, summer internships and experiential courses.
Why Study LACS at W&L?
Students who complete the minor gain the background necessary for careers in journalism, law, teaching, bilingual education, social work, business, government and international organizations, as well as graduate work in Latin American studies and related disciplines. Recent graduates have pursued careers in medicine, law, specialized nonprofit organizations, business, science research and urban planning, among others.
Experiential Learning Opportunities
LACS offers a variety of engaged learning opportunities intended to allow students to interact with the issues and people that define the Americas. The experiences include internships and practical language training in Costa Rica, education in Argentina and advocacy at W&L's Immigrants' Rights Clinic.
LACS Fieldwork (LACS 453 and 454) allows students to work for six to eight weeks in the summer as volunteers at public schools, a retirement home, a wildlife refuge, a restaurant, a law office, or a municipal bank in Nicoya, Costa Rica. For the practicum experience (451 and 452) students work as teachers' assistants at Holy Trinity College in Mar de Plata, Argentina. For LACS minors who have already acquired language fluency, W&L's Immigrants' Rights Clinic affords students the opportunity to serve as translators and assist clients with immigration matters.
More Student Opportunities
Back in Lexington, language tables such as Table française, Mesa Española and Bate-Papo Brasileiro meet twice a week and are a great way for students to practice languages with W&L's native teaching assistants and faculty.
The English for Speakers of Other Languages Program (ESOL) facilitates communication within the increasingly diverse population of Rockbridge County.
Other opportunities include Casa Hispánica, where students live and speak Spanish, and which serves as a weekly meeting place for cultural activities; French and Portuguese-language student-run clubs; Romance Languages Poetry Night; and Pluma, a Spanish-language literary journal.
After W&L
Since its inception, LACS had graduated more than 70 alumni who have distinguished themselves in diverse ways. Our alumni consistently tell us how important the LACS minor was for them in the formation of their occupational readiness and vocational passion. A few of our alumni and their career paths include:
Johan Garcia, Epidemiologist
Jillian O'Donnell, Physician
Vance Berry, Immigration Lawyer
Cindy Rivas, Goldman Sachs
Mary Petrulis Wren, Physician
Jared Shelly, Fulbright Scholar
Ben Ersing, Enterprise Strategist
Daniel Boccio, ISF Entry Agent, Ken Lehat Associates
Jamie Ferrell Bailey, Immigration Lawyer
Keke Nichols, Teacher
Ali Greenberg, Brand Strategist
Audrey Martin, Consultant
Abigail Hamilton, Graduate Student, Veterinary School
Kyle Wood, Investment Banking Analyst
Meet the
Faculty
At W&L, students enjoy small classes and close relationships with professors who educate and nurture.
Seth Michelson
Associate Professor of Spanish; Program Head, Latin American and Caribbean Studies
Michelson teaches the poetry of the hemispheric Americas, as well as a diversity of courses on the literatures, cultures and languages of the region. His research focuses on poetry and state violence, and he is the author of numerous book chapters, articles and essays on the subject, among others.
Jeff Barnett
S. Blount Mason Jr. Professor of Spanish
Barnett teaches courses in Spanish language, translation, and Spanish-American literature and culture. His research deals with modern Latin American narrative and cultural studies as well as literary translation.
Mónica Botta
Professor of Spanish
Botta teaches courses in Latin American Theater, literature and culture. She has researched Latin American culture with an emphasis on post-dictatorship periods.
Jonathan Eastwood
Department Head, Sociology and Anthropology; Professor of Sociology
Professor Eastwood is a social theorist who also has a strong interest in quantitative methods. He teaches seminars on classical and contemporary theory as well as a series of courses that train students how to use quantitative and computational tools to answer sociological questions.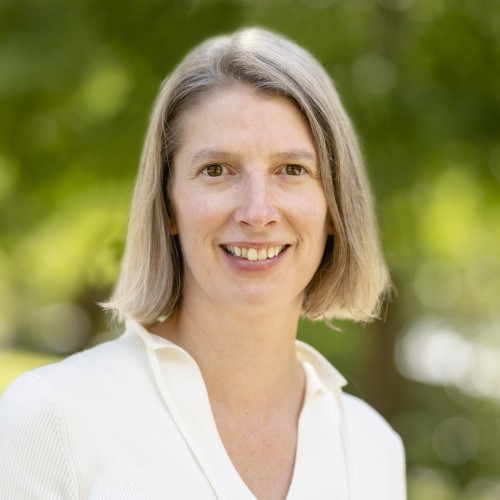 Andrea Lepage
Pamela H. Simpson Professor of Art History and Department Head
Andrea Lepage offers classes in the following areas: contemporary Chicana/o and U.S. Latina/o art, modern and colonial Latin American art, arts of Mesoamerica and the Andes, and Early Modern European art (Italian, Spanish, Dutch).
Ellen Mayock
Ernest Williams II Professor of Spanish
At Washington and Lee, Mayock has taught courses in Spanish, Latin American and Caribbean Studies, and Women's, Gender, and Sexuality Studies. Her research focuses on gender and its intersections in literature and film, feminist theories and practice, and representations of conflict and violence. Mayock also writes poetry and creative nonfiction.
Jim Casey
Professor of Economics
Casey is a 1991 W&L graduate who teaches courses that focus on the relation between the economy and the environment. His research centers on environmental funding and the economics of agriculture.
Romina Green
Assistant Professor of History
Professor Green Rioja's research interests include examining structural racism in modern Chilean history and identifying settler-colonial policies that displaced the Indigenous Mapuche.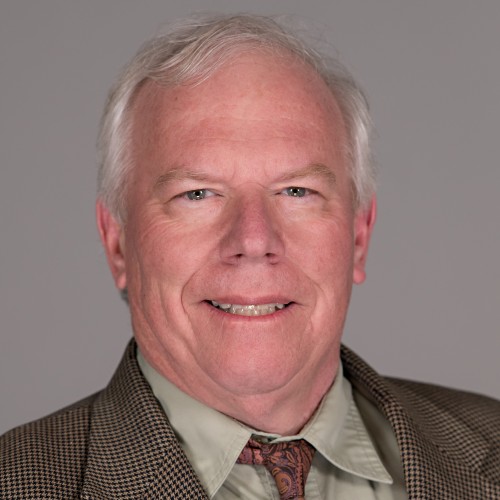 James Kahn
Emeritus Faculty, John F. Hendon Professor of Economics and Professor of Environmental Studies
Kahn is a 1975 alumnus who teaches courses on the economics of the environment and development. He also teaches a Spring Term study abroad course in the Amazonas and researches environmental policy and resource economics.
Mohamed Kamara
Department Chair and Professor of Romance Languages
Professor Kamara holds degrees in French, English and Secondary Education. He teaches French courses in the Department of Romance Languages and also teaches in the university's Africana Studies Program.
Zoila Ponce De Leon
Assistant Professor of Politics
Ponce de Leon teaches courses on comparative politics and Latin American politics. Her research focuses on Latin American social policy as well as political representation in Latin America and Western Europe.
Marcos Perez
Assistant Professor of Sociology
Perez teaches courses such as Revolutions and Revolutionaries and Poverty and Marginality in the Americas. His research interests include political sociology, urban studies, stratification and Latin American studies.
ARTH 170
Arts of Mesoamerica & the Andes
HIST 130
Latin America: Mayas to Independence
HIST 131
Túpak Katari to Tupac Shakur
POL 247
Latin American Politics
SOAN 250
Revolutions & Revolutionaries
SPAN 254
Spanish-American Theater
From
The Columns
Read The Columns for W&L stories on campus and around the world.