English
Working closely with dedicated faculty members, students in this department hone their ability to think and read critically, reason persuasively and write eloquently through the exploration of a constantly evolving range of course offerings.
English
English majors at W&L learn methodologies and vocabularies for literary study; contemplate forms and purposes of literary art in a variety of periods and cultures; and investigate intersections between English and many other disciplines.
The department fosters a culture of curiosity and intellectual endeavor, as well as respect for a variety of cultures and intellectual approaches, through advising, internships and service-learning, study abroad, and extracurricular programming. Students who pursue optional creative writing courses balance critical study with creative endeavor, learning the history and forms of literary art as apprentice practitioners.
This 11-course major makes it easy for students to study abroad, double major or complete a minor. The major is also compatible with pre-med or health professions preparation. English majors have access to frequent readings and lectures by visiting writers and scholars.
Opportunities
Study Abroad: English majors who plan ahead can take Spring Term, one of the long terms, or even the whole junior year abroad. Summer study can also be arranged. Study abroad usually takes the form of year-long or semester-long study at a foreign university in an English-speaking country. English majors have had good experiences at Advanced Studies in England in Bath; University College, Oxford; The Virginia Program at Oxford (summer); University College, London; York University; Melbourne; and other universities abroad.
Prizes and Awards: The department offers several scholarships, as well as awards for both creative and critical writing.
Shenandoah Magazine: Internship opportunities are available at W&L's celebrated literary magazine, Shenandoah. Students gain hands-on experience in editing, project management, design and publicity.
Senior Honors Theses: Each English major has the option of writing a senior honors thesis that fulfills the Senior Capstone Writing Requirement for English majors.
Outcomes
Of the members of the Class of 2017, 100 percent were employed six months after graduation. Our majors, who frequently pair English with another major, go on to graduate school, prestigious fellowships, and careers in law, teaching, publishing, marketing and communications, finance, government and much more. Having a strong alumni network means our alumni frequently step in to provide personal guidance and connect current students with potential employers.
ENGL 240
Arthurian Legend
ENGL 293
Films of Alfred Hitchcock
ENGL 393
Jane Austen's Fan Culture & Afterlives
ENGL 387
Visions & Beliefs of the West of Ireland
Meet the
Faculty
At W&L, students enjoy small classes and close relationships with professors who educate and nurture.
Holly Pickett
Department Head and Associate Professor of English
Pickett teaches courses on Shakespeare, early modern drama and contemporary drama. Her research interests include religion and drama, history of the senses, and early modern religious identities and controversies.
Edward Adams
John Lucian Smith, Jr. Professor of English
Adams teaches courses such as Victorian poetry, Hitchcock and 19th century British novel. His research interests include history and fiction, novel and epic, and high culture and pop culture.
Michael Berlin
Visiting Assistant Professor of English and Director of the Writing Program
Laura Fairchild Brodie
Visiting Associate Professor of English
Brodie teaches courses in creative writing and 18th through 21st-century literature. Her books include novels and nonfiction, and her scholarship has focused on the representation of widows in British literature.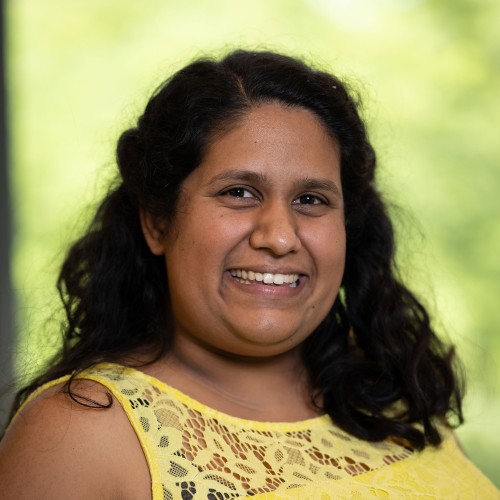 Lubabah Chowdhury
Assistant Professor of English
Freddy Fuentes
Visiting Assistant Professor of English
Fuentes teaches entry level writing courses as well as topics in creative writing. He has researched Spanish-American literature and privilege in America.
Chris Gavaler
Associate Professor of English
Gavaler teaches courses on creative writing, contemporary fiction and comics, which are also his main areas of research.
Genelle Gertz
Associate Dean of Strategic Initiatives and Thomas H. Broadus Professor of English
Gertz teaches courses on Milton, the Tudors and the Bible. She is currently working on methods of social network analysis as they apply to our understanding of the rise and fall of women mystics in English literary history.
K. Avvirin Gray
Assistant Professor of English
Leah Naomi Green
Visiting Assistant Professor of Writing and Environmental Studies
Green's courses include Eco-Writing, "Wilderness, Wildness, & Cultivation," and topics for first-year writing seminars. She has researched creative writing (poetry), environmental literature, Buddhist practice, and food justice.
Jane Harrington
Visiting Assistant Professor of English
Harrington teaches British Literature, creative writing and children's literature. She has researched the Great Hunger of Ireland (folk narratives and history), 19th Century poet/activist Lady Wilde, fairy tales by 17th Century French salon women and issues in contemporary children's literature
Lena Hill
Provost and Professor of English
In addition to her many duties as provost, Hill researches and teaches courses primarily in 19th- and 20th-century African-American literature. She has written a number of books and articles on the subject.
Wan-Chuan Kao
Associate Professor of English
Professor Kao's teaching and research interests include medieval literature, especially Chaucer; whiteness studies; critical theory; race and ethnicity; gender and sexuality; queer studies; hotel theory; affect; and cute studies.
Emily King
Visiting Assistant Professor of Writing and English
Diego Millan
Assistant Professor of English
Millan teaches upper-level courses in black diasporic literature. He has researched 19th- and 20th-century American and African-American literature and culture, black studies, performance studies, and theories of laughter and comedy.
Bill Oliver
Director of the Writing and Communications Center, Visiting Associate Professor of English
Oliver has served as the CommCenter director since 2015 and now directs the Writing Center as well. He teaches first-year writing seminars and courses in American literature and fiction writing. His research interest is fiction.
Kary Smout
Associate Professor of English
Smout teaches courses on the literature of the American South, American West and business in American literature. His research interests include language and culture, writing instruction and the politics of higher education.
Beth A. Staples
Assistant Professor of English and Editor, Shenandoah
Staples teaches courses in creative writing, editing and publishing. She is also the editor of W&L's literary magazine, Shenandoah.
Taylor Walle
Associate Professor of English
Walle is a W&L alumna who teaches courses on Jane Austen, Mary Shelley and other topics in British literature. Her research interests include orality and literacy in the 18th century, women's writing, and women's and gender studies.
Lesley Wheeler
Henry S. Fox Professor of English
Wheeler teaches courses in poetry, creative writing and speculative fiction. Her research interests include 20th- and 21st-century poetry in English, especially as it involves sound, gender, politics and world-building.