Economics
Economics students learn to think critically using the analytical tools of economic study, allowing them to apply economic theory to economic and social issues. With the practical tools of the discipline, students also develop an ability to evaluate the validity of theoretical predictions made by scholars in their field.
Economics
Economics is the study of decision making under scarcity, and it permeates almost every facet of political, commercial, industrial and even familial behavior in society. Do financial markets reflect rational behavior? Will Google, Apple and Tesla displace VW, GM and Toyota? How has the birth control pill affected women's education and labor market decisions? Does corruption grease or sand the wheels of economic development? These are just a few examples of the full range of questions that we discuss in class at Washington and Lee.
Opportunities
Student Activities: Co-curricular activities sponsored by the Williams School include the General Development Initiative, Mock Convention, Real Estate Society, Student Consulting, Venture Club and the Williams Investment Society.
Visiting Scholars: The W&L/VMI Economics Seminar series features local scholars as well as researchers from other universities who present original research from all fields of economics. The H. Parker Willis Lecture presents a prominent Federal Reserve official, and speakers have included Ben Bernanke, Frederic Mishkin and Eric Rosengren. The Executive-in-Residence is someone who has excelled in business and is invited to spend several days on campus meeting with students, visiting classes and providing one-on-one career mentoring.
Field Experiences: The Career and Professional Development Office has organized trips to locations such as Washington, D.C., that offer economics students the chance to explore careers in the field. The Economics Department offers Spring Term study abroad courses to locations such as Brazil, Denmark, Ghana and Nepal.
Research: W&L's prestigious Summer Research Scholar program provides opportunities for students to work in the summer on faculty research projects.
Outcomes
Employment: Graduates work in consulting, government, policy research, investment and commercial banks, nonprofits, businesses and start-up companies. Recent employers include Accenture, Barclays Bank, Berkeley Research Group, Economists Inc., EY, Facebook, Fulbright, The Federal Reserve System, Heritage Foundation, Marriott, Uber, JP Morgan, and Cushman & Wakefield.
Graduate School: Graduates also go to law school, graduate school for a master's or doctorate in economics or a related field, and to MBA programs after several years of work. Recent schools include the University of Virginia, Vanderbilt, University of Chicago and University of Maryland.
Graduate Fellowships: Economics majors also enjoy success in competing for national scholarships and fellowships that fund other learning opportunities. Recent awards include the Fulbright Award, the Davis Projects for Peace prize, Venture for America and the Goldwater Scholarship.
ECON 235
The Economics of Social Issues
ECON 241
Economics of War & Peace
ECON 255
Environmental/Natural Resource Economics
Meet Our
Faculty
At W&L, students enjoy small classes and close relationships with professors who educate and nurture.
Linda M. Hooks
Professor of Economics and Head of the Department
Hooks teaches courses in money and banking, macroeconomics and monetary policy. Her research focuses on the role of banks in economic growth and the impact of regulation on bank risk.
Camilo Alvarez
Ted DeLaney Postdoctoral Fellow in Economics
Camilo's research is centered around international macroeconomic and monetary economics with a specific focus on sovereign debt. Prior to joining W&L, he worked at the Federal Reserve Bank of Minneapolis, and the Minnesota Population Center.
Michael Anderson
Robert E. Sadler, Jr. Professor of Economics
Anderson teaches courses on international trade, finance and econometrics. He researches topics in international trade such as how firm-level decisions affect state-level poverty in India.
Niels-Hugo Blunch
Darrold and Kay Cannan Term Professor of Economics
Blunch teaches econometrics and health economics, and also takes students to Ghana for study abroad. His research pertains to health, education and labor market issues. Previously, Blunch worked with the World Bank and the United Nations.
Jim Casey
Professor of Economics
Casey is a 1991 W&L graduate who teaches courses that focus on the relation between the economy and the environment. His research centers on environmental funding and the economics of agriculture.
Martin Davies
Associate Professor of Economics
Davies teaches courses on macroeconomic theory, international trade and international finance. Davies grew up in Papua New Guinea and researches international economic policy.
Tim Diette
Executive Director of the Shepherd Higher Education Consortium on Poverty Professor of Economics
Diette teaches a course on the economics of education and co-teaches a Spring Term travel course on childhood policies in Scandinavia. He is a member of the Africana Studies Program and the Shepherd Poverty Program.
Mario Enrique Negrete Garcia
Assistant Professor of Economics
Art Goldsmith
Jackson T. Stephens Professor of Economics
Goldsmith's courses are often interdisciplinary and draw from insights in other disciplines to foster a deeper understanding of topics in economics.
Peter Grajzl
Professor of Economics
Grajzl teaches courses in introductory economics, microeconomics, economics of institutions and mathematical methods. His research centers on comparative institutional economics, law and economics, and political economy.
Joseph Guse
Professor of Economics
Joseph Guse teaches Microeconomic Theory, Game Theory, and Statistics and Environmental Economics. He co-teaches Spring Term courses on the Lakota and Tohono O'odham tribes. His research focuses on credit in American Indian communities.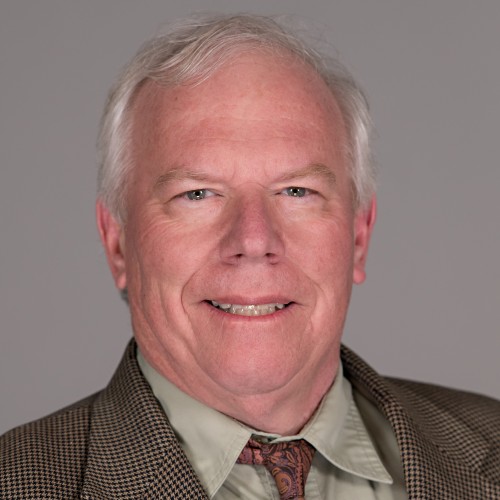 James Kahn
Emeritus Faculty, John F. Hendon Professor of Economics and Professor of Environmental Studies
Kahn is a 1975 alumnus who teaches courses on the economics of the environment and development. He also teaches a Spring Term study abroad course in the Amazonas and researches environmental policy and resource economics.
Matthew Naven
Assistant Professor of Economics
Naven teaches Introduction to Economics and Public Finance. His primary research interests are the economics of education, public finance and labor economics, and his research focuses on the effects of institutions, public policies and external forces on student outcomes.
Katharine L. Shester
Associate Professor of Economics
Shester teaches courses on urban economics, women in the economy and U.S. economic history. Her research interests include American economic history, urban and labor economics, demography and education.
Shikha Silwal
Associate Professor of Economics
Silwal teaches courses such as The Economics of War and Peace, and Culture and Economic Development. She also co-teaches a study abroad course in Nepal. Silwal researches conflict and peace studies with a focus on South Asia.
Sakshi Upadhyay
Visiting Assistant Professor of Economics
Sakshi's primary teaching interest include using both Economics and Psychology insights to help student understand how choice are made in real life. She uses in class experiments and case studies to help students understand these concepts. She was also awarded Graduate Instructor of the year at Virginia Tech.
Alice Tianbo Zhang
Assistant Professor of Economics
Zhang teaches Statistics for Economics and Introduction to Economics, and she is interested in developing courses on the economics of climate change, migration and gender. She is an environmental economist and her current research focuses on energy infrastructure, climate change, migration and natural disasters.